Friends of Purple Grackle Bar Series
Friends of Purple Grackle Lineup

Monday, August 21 - Latitude 29
Chemin à la Mer presents a summer bar series, "Friends of Purple Grackle," celebrating the camaraderie and craftsmanship that is New Orleans beverage industry. For these one-night only events, some of New Orleans' most notable bar teams will be popping up in Chemin's lounge, affectionately dubbed the Purple Grackle, with a special cocktail menu.
"It's a story of friends, bar-mates and drinking buddies," said Ktiri. "The power of hospitality is our ability to bring people together for a drink, a laugh and conversation through a shared moment."
To ensure an intimate and elevated experience, seating will be limited to two time slots at 5 and 7 p.m. Priced at $65 per person, the evening includes two cocktails and an appetizer from a special menu featuring hits from the guest bar alongside signature drinks of Chemin.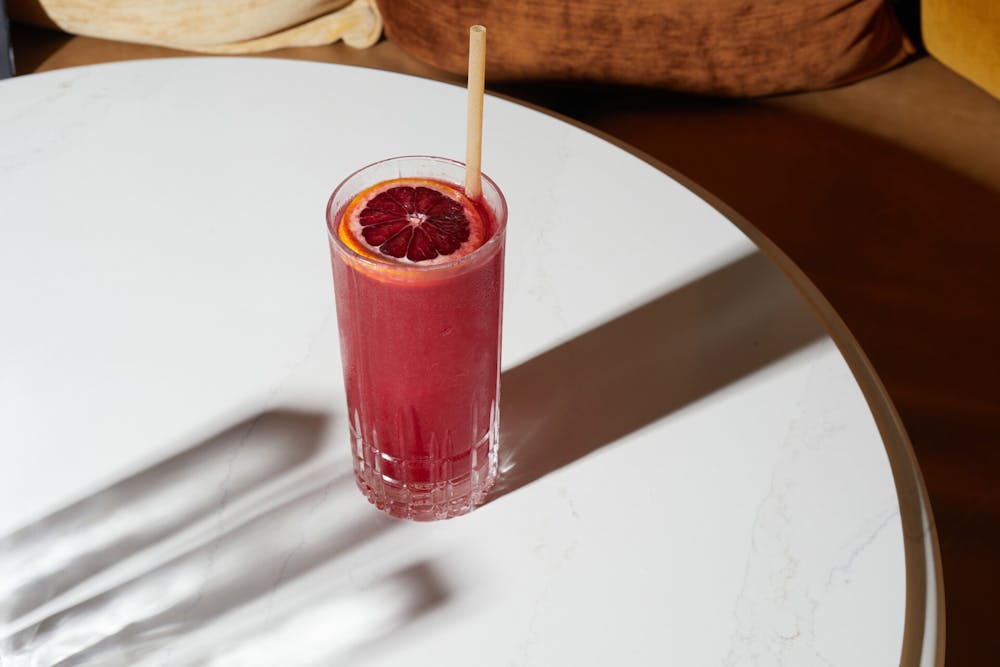 Latitude 29 - Monday, August 21
An appearance from the infamous Jeff 'Beachbum' Berry of Latitude 29 flows flawlessly with the rhythm of Purple Grackle Bar. Guests are able to experience the only bar positioned at the northern most point of the Caribbean Sea while sipping on complex tiki drinks executed by a legend amongst the tiki bar community.
Our very own Hadi Ktiri partook in the very buzzy opening of Latitude 29. As a part of the tiki bar's opening team, Ktiri was able to learn the ins, outs and complexity of what goes behind this unique style of bartending, which he has carried through his career.
Reserve a Seat